Dear Jeff,
Can't tell you how pleased I am with the Green Tree Elixir you sold me. I was sure
I was going to lose my 3 year old Red Oak because of weed killer I had put down on the
lawn this Spring.
After 2 applications of the Green Tree Elixir I have new growth on all the branches that
had appeared to be dead and I truly believe this stuff has saved my tree. Thank you for
coming out so quickly when I called so I could get something helpful done and also for
creating such a wonderful fertilizer.
You can bet I continually tell all my friends about this marvelous stuff – I truly am a fan of your
tree and shrub revitalizer.
Sincerely,
M. Brooks/Grapevine.
Jeff,
You are the "Tree Whisperer". Most arborists appear as surgeons…they like to trim the trees…Jeff…your concern is the longevity and health of the tree.
My wife and I are fortunate to have had the opportunity to attend your session at Marshal Grain in February to learn how to tend the Post Oaks in our yard. Our two year old home was built near 20 plus Post Oak trees that are 80 to 100 years old. Our goal is to insure care to preserve our trees to maintain their beauty, provide shade, retain as a habitat, and purifying the air for hundreds of years.
Within a week of completing the beds and applying your elixir we noticed the change. The leaves are a brighter green, our canopy continues to fill in, and our trees appear healthier than those outside our property. I used some of your elixir on trees and shrubs we planted, and potted plants around our yard…what a difference.
Our only regret is that we did not have the fortune to know you prior to building our home and to provide assistance to not damage the trees and their root system during construction. However after finding you we are able to preserve our trees for a long and prosperous life.
Our thanks,
Gary and Becca Vieregger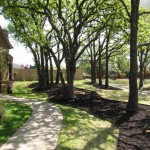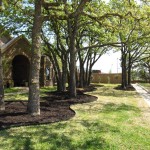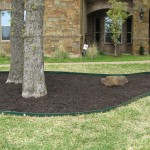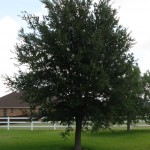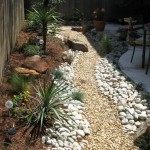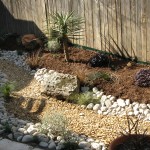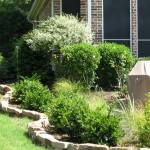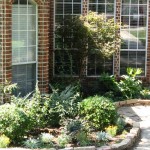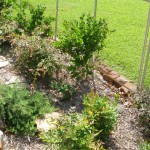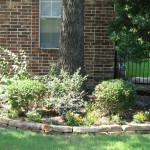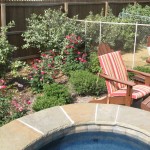 Working with Jeff has been a true pleasure.  He listened to our wants and needs and then re-landscaped several of our beds.  As relative newcomers to Texas,  Jeff provided us with information about which plants would work best in each area of our yard.  We have a large Post Oak that was in pretty bad shape which he is treating.  He also taught us about organic treatments for our lawn so we'll be able take care of it on our own instead of having a bunch of chemicals applied monthly.
We highly recommend Jeff as both an arborist and a landscaper.  His love for trees is evident, but he also cares about his clients and making them happy.
Thanks Jeff!  – Sharon & Loren VanRoekel, Southlake TX.      
I have a 40′ Red Oak tree in my front yard that my father planted 27yrs ago.
This tree has 7 trunks and has been holding water in the center of the trunks
that can cause the trunk to rot and the tree to die. My father passed away
in July 2000 so I could not bear to for the tree to die, so I called Jeff Hall.
Jeff made an adjustment to the trunk so that it would drain and it's no longer
holding water.  He also began treating this tree with an organic revitalizing
tea that he makes himself.  Within a few days, the leaves began to turn a
much darker green and the tree looked so much healthier.  Jeff Hall saved
my tree which is the only thing I have left of my father. A month later Encore 
butchered the 50′ live oak in my back yard. They literally cut it in half and
it went into shock.  Jeff began treatments immediately on that tree and
within a few days the leaves began to turn green again and it came out of
shock.  Jeff is now treating all the trees in my yard because I have seen
firsthand the results of his treatments.
These huge old trees are an asset to you and increase the value of
your property.  Per Jeff, my trees are worth more than $20k each
and it would be such a shame to let them die when you can save
them so easily and for such a reasonable price.  I highly recommend
Jeff Hall to anyone that has a tree that is not looking healthy.  You will
be amazed when you see how quickly he can turn your trees around.
Pati Logan
Grapevine, Tx.
Iwould like to take this opportunity to express my sincere gratitude and appreciation for your expertise, your dedication and commitment to saving, preserving and enhancing our trees and shrubs.  In particular, my Purple Plum, which is of special sentimental and ornamental value to me.  It is really fantastic to see the healing and the further growth  and development you've accomplished for this lovely Purple Plum. Your unique love, care, knowledge, patience and diligence in the preservation and further development of all trees, shrubs etc. is truly your gift, and invaluable to all of us that learn about you and your expertise.  – Silvia Schlaeppi, Trophy Club, TX.